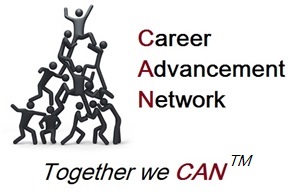 If you've ever felt stuck in your career growth, or unsure what you next step should be, the Career Advancement
Network.  is for you.
If you've wanted to hire a business coaching for designing your own career roadmap, but didn't want to invest the expense of a one-on-one program, the Career Advancement
Network.  is for you.
I have received interest in both options.  The 6-month program gives you 2 weeks to review, absorb and implement the tips and techniques between meetings.  The 3 month program is, of course, accelerated.
Exciting Addition:  I am also including important professional and career index tests by Kolbe.  These tests will identify not only your strengths, natural talents and how best you work with others.  We will use these results in every aspect of our coaching group.
I explain, in detail, how this program will work in this video.  Please check out the below video for more details.
Next Step:  "Getting to Know You"
I know you were interested in creating your own role within your organization, but the "Getting to Know You" gives us the opportunity to delve deeper.
The "Getting to Know You" meeting is a complimentary consult to verify that this program is a good match for your goals and commitment level.  This meeting allows us to get to know each other person-to-person.
During this consult, we will go over the programs in detail, setup some exciting career goals and show you how you can attain those goals.   The resulting group will become "movers and shakers" in their industry – and we don't want to slow anyone's individual, as well as group progress.
During the consult, I will also offer you an exciting program discount, should you choose to become a mastermind group member at that time.  So be prepared to make a decision.
Next Step:   Make your Consult Appointment NOW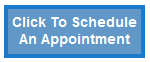 **Note: If you cannot find the time or inclination to take this next step in a timely fashion, then this program is not for you.
More about the available Kolbe instinct and career index test:
If you haven't heard about the Kolbe set of assessment tools, here is your chance to experience them.   You will continually refer to your results as you move forward in this mastermind group and advance in your career/life.  Both tests are included in your CAN Mastermind membership.
If you would like these personal and career instinct tests administered without being a CAN Mastermind Member, let me know during your complimentary one-on-one consult and we'll set it up for you.
Kolbe A™ Index/Instinct Test:
IQ tests tell you what you can do. Personality tests tell you what you want to do… the Kolbe A™ Index measures what you WILL or WON'T do. This quick and easy 36-question instrument gives you greater understanding of your own natural instincts and allows you to begin the process of maximizing your potential.
The guidelines for completing the Index are few and simple. Answer questions according to how you would naturally act. Don't overanalyze. Don't let anyone else influence your answers or interpret the questions for you. Choose ONE most and ONE least likely option for every item.
The Kolbe A™ Index provides instant results. It is also the first step in the Kolbe MO+™ process. Begin now and find the freedom to be yourself…
A supplemental report to the Kolbe A Index result which identifies jobs and careers that fit your specific MO. The report also offers guidance on how to make the most of your natural talents in a current job.
Schedule A Chat