Professional MasterMind and Synergy Group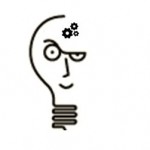 You have been taking advantage of free professional and career coaching newsletters and seminars; but you are not making much progress on your own.
You want to make a change but you seem stuck.
You know what you need to do, but you're just not getting it done.
You have been wanting to take the next step; but the 1-on-1 success and career coaching route seems an over-kill.
If this describes you, consider a group mastermind setting.
One alternative is to join a mastermind group coaching forum.  A group forum consists of 4-6 individuals with similar professional backgrounds and career goals.  The size gives you enough one-on-one attention in a session, but at a reduced rate.
Remember:
Your net worth is equal to your network: if you are not 110% happy about your current network, you can take ACTION immediately by joining a mastermind group.  Unfortunately, 95% of people will never take the action needed in order to become part of a mastermind team.
Some advantages to a Master Mind and Synergy Group are:


Professional and Career Guidance.  This allows you to discuss your specific professional concerns with a professional coach as well as sharing with others of similar situations.
Pricing.  It will be $100/month  (two meetings per month – averaging less than $50/hour) versus $150/hour for an individual coaching session.
Group support. The group will have the ability to contact each other outside of the group session.  This is a group-unanimous decision.  No emails will be shared unless everyone agrees.
Business networking.  Additional business networking opportunities are built into the sessions and among the members.
Power of Opposite Strength System: The use of the Opposite Strength Growth System to help identify our primary strengths and when/how to better incorporate our secondary strength to increase productivity and performance.
Discounts on other tools.  Membership Discount on the Professional Development Toolkit DVD (normally $199) tools
Complimentary offers.  Additional complimentary copies of appropriate eBooks directly associated with the issues being discussed. (eBooks are normally valued at $27/book).  MasterMind members also receive complimentary admission to various Rose Coaching seminars, workshops and speaking engagements.
If you are interested in this type of career development coaching solution, please let me know LauraRose@RoseCoaching.info.  We will need at least 4 members with IT/Software Professional background and career management interests.  If the group extends beyond 6 members, an additional group will be created to assure appropriate 1-on-1 time in the meetings.
Feel free to invite others that you think might benefit from this career growth solution.
For more information and schedules, please contact Laura Rose directly – LauraRose@RoseCoaching.info.

Need more reasons?
10 Reasons to join a Mastermind Group:
1. Your Mastermind Group is a supportive community: In a Mastermind Group peers give each other feedback, help each other brainstorm new possibilities, and set up accountability structures that keep each other focused and on track.
2. Mastermind members gain tremendous insight, which can improve their business and personal life. Your Mastermind Group is a powerful influence and resource.
3. Your Mastermind Group is a golden opportunity to interact and collaborate with like-minded professionals on the same path as you in a confidential, non-competitive environment.
4. You'll be part of an exclusive community. Your Mastermind Group is an instant and valuable professional support network. You get to partner with people who are better than you at some area of business or experience – people you can learn from.
5. It's an opportunity to find professional mentors and cross promotional opportunities. You will find and attract people who can help and support you – good match for the long term growth and success of your professional career.
6. Your Mastermind Group will help you establish a strong personal foundation and see beyond what you can see yourself.
7. You get a sense of shared endeavor – knowing that others out there taking the same journey! Share business and career goals with each other and brainstorm with people who are already on the same wavelength.
8. Participating in a Mastermind gives you immediate results. You leave each interaction with a more wisdom, having your perspective challenged and changed
9. Experience, skill and confidence develop from the Mastermind Groups' support freeing you to take more risks and reach for bigger goals and dreams.
10. The Mastermind Group will help you design your business (and your life) to be the way you want them to be, not as you've been told things should be.
Your net worth is equal to your network: if you are not 110% happy about your current network, you can take ACTION immediately by joining a mastermind group.  Unfortunately, 95% of people will never take the action needed in order to become part of a mastermind team.
Because the relationship is authentic and real the rest of the mastermind group have no hesitation in questioning an idea, a thought, a plan, a goal, a piece of work you are doing, and vice versa.  The mastermind supports you, your career goals and calls you to action.
If you haven't worked with a business or success coach before, you may not have any idea how to proceed. I have a few programs:
1) If you have a specific project or goal to accomplish; we work toward that task until it's accomplished.
2) If you have more general things that are affecting you at the time, we discuss those items as they pop up.
3) Client defines how they want to work and for how long.
My clients make the quickest progress by sticking with their program for at least 3 months.
New clients tend to start off with 2 hour sessions the first 1 or 2 months ( either 1 hour twice a month or 2 hours at one sitting). Then they typically move to one hour a month session until their goals are accomplished. I have a few clients that continue with just 30 minute sessions every month after that – just to stay on target.
The 30 minute sessions are called laser coaching sessions.
Clients that have been with me continuously for over 3 months also get a discount on the maintenance laser coaching sessions.
Things we cover:
• What we're struggling with and where we need input
• Where we need help, ideas, suggestions
• What's working and what's not
• What we're working on
• What are our goals
• What we've learned
A MasterMind group connects people who meet you on your professional and personal level
For more information, please contact Laura Rose directly – LauraRose@RoseCoaching.info.
Schedule A Chat