If I could give you a well-rounded, self-paced, professional development series that guaranteed to promote your visibility, would you be interested?

Fact:  IT professionals juggle changing priorities and tasks.
Fact:  The IT GoTo Guy is constantly being interrupted with other people's emergencies.
Fact: The IT GoTo Gal has little or no control over shared resources and projects.
Fact: The GoTo Guru has little time for their skills and career development activities.
Fact: In the IT field, it is difficult to actually work a true 40 hour week and still get promoted.
Announcing…
GoTo Academy: Tools for the GoTo Guy and Gal
This is the MOST WELL-ROUNDED lessons learned series you'll ever find for the determined IT professional.  No more churning from task to task without accomplishing either at the end of the day. No more struggling.  No more defending your achievements.  No more fear of downsizing.
GoTo Academy series is full of information about how EASY and EMPOWERING it is to design your own career.  When you open your GoTo Academy weekly class notes, you will experience stripped-down, no nonsense  learning modules in 5 minute chunks.    These structured segments will include fast-paced presentation and speaker notes (Zipinars), videos, articles and self-directed exercises.  You'll learn everything you need to know about….
HOW TO:
best quantify your accomplishments
stay ahead of the technology learning curve
work a true 40 hour work week and still get promoted
And there's much, much more as well…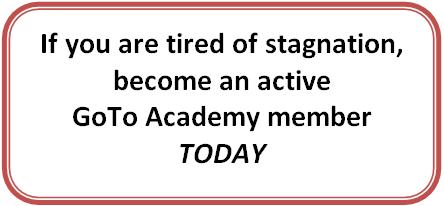 The GOTO Academy is not just another one-time training class with little or no useful information.  It is a COMPREHENSIVE LESSONS LEARNED membership series with real-world, real-time and right NOW answers.  Examples are taken from real  IT situations and as such is constantly being updated.
With just 10 minutes a day, you can change your world.  The GOTO Academy is structured with quick eBooks, 5 minute videos and articles packed with tips and techniques proven in today's IT environment.  Weekly assignments and exercises allow you to incorporate these lessons-learned behavior through daily practice.  Office-hour face-book chat room and email discussions provide consultation during your regular work hours.  The intent of this innovative series is to blending it into your every-day and take advantage of your work breaks.
When you subscribe to The GoTo Academy you will finally understand the most important career management essentials:
Why are soft skills so important?
Who and what can I safely ignore?
How do I manage the flow of information, requests and interruptions?
Where do I start?
What pragmatic steps can I do right now to propel me forward faster?
No more wasted time on assignments and people that do not align with your individual and professional goals.
The GoTo Academy is full of real-world scenarios that illustrate how to execute these techniques. Some scenarios you will learn to handle are (but not limited to):
Last moment requests for help on critical tech support calls
Unexpected status report requests in management round-table meeting
Late assignment or design specs for review at 5:00pm
Global responsibilities for both India and China (time zone and culture issues)
Weight of one or two bad-apples on your project team
Reducing and eliminating your attendance in wasteful meetings
Having an influential voice in the meeting or in the decision process
Staying visible when you are a remote employee
Managing of remote/invisible employees and team mates.
Negotiating significant salary raises and benefits
Keeping a positive attitude in a toxic or challenging work environment
Working in a direction in which you disagree
Working with managers that you disrespect
Clearly articulating your career development plan independent of your current company's lack of options
Defining a personal development plan that your manager will support and champion
Creating more autonomy, mastery and passion in your professional life
Developing a realistic work life balance strategy that integrates your family into your professional life
Over 6 months of material in all!
And best of all, you don't have to absorb this all at once. The structure is intended for 10 minutes a day.   You will regularly receive timely emails, videos, articles and eBooks.   Everything you need is already portioned in 10 minutes segments, making it EASY, CONVENIENT and TIME EFFECTIVE to quickly review and practice during a work break.
.
You work too hard to witness other people moving ahead. KEEP MORE TIME FOR YOURSELF and KEEP YOUR CAREER MOVING FORWARD with the vital information contained in The GoTo Academy: Tools for the GoTo Guy and Gal!
Testimonials:
"Working with Laura is an absolute joy. She brings clarity and levity to everything she tackles! Somehow talking with her, using her project management and coaching expertise, makes larger, overwhelming projects manageable and instantly doable. My business has seen amazing, continuous improvement under her diligent watch!"
- Theresa L. Salihu, Entrepreneur
"My co-workers and I recently attended a 3-hour Time Management course.  Laura covered the same material in 1-hour that the other instructor covered in 3.  And we feel she did a better job.  I even liked some of her recommendations more."
Randy, NCTech4Good participant
"Thank you for the informative presentation. I enjoyed that fact that there is some real meat in here and it was not just a rehash of the same old stuff. "
Steve, IT Project Manager
"Thank you so much for your newsletters, they always bring good ideas and are upbeat with positive ways to improve on all levels. Also Please know that your gift of this amazing eBook is GREATLY APPRECIATED! Thanks for all that you do, especially for us techies! " With much Appreciation,
Cathy Burnett,TVA
"My co-workers and I recently attended a 3-hour time management class.  Laura Rose covered in 1-hour what this other did in 3-hours.  My team and I feel Laura Rose did a much better.  I feel her recommendations were better than the longer time management course."
Randy, NCTech4Good Conference participant
"This class took the mystery out of project and time management. I was intimidated by the topic, but my current job is moving in that direction. Laura made it easy to understand. What I liked most was that it fits how I already operate."
L Reed, Developer/Business Analyst, NC
"I have been working with Laura for a few short weeks and already I see that my time management has improved. Her individualized approach to my necessary skill set has helped me already. I greatly appreciate how she takes the time to figure out what is most important in my business and personal life and to make time for both."
K Storch, Business Owner, NC
"Time with Laura is like a guiding light for life. She gets you on track by reminding you about what's important in life. Laura's gentle insights get me back on track."
M. Yost, Program manager, NY
Laura Rose has helped me to prioritize areas for focus in my professional life and personal life. We discuss what I want to accomplish and how to go about getting it done. Laura has been a great help in brainstorming creative approaches to surmount obstacles. Just having regular conversations with Laura has improved my work life and home life by helping me to focus on the important things.
Laurel D, Program Manager, Wife & Mother, MA
—-
Even more great information for you…
Of course every professional fears a down-size or downgrade.  In today's economy most believe a lousy job is better than no job. The GoTo Academy: Tools for the GoTo Guy and Gal has insights and exercises on how to become even more VALUABLE to not only your team, but to your department and company.  The trick to being successful is to be well-rounded, the total package.  The GoTo Academy tools explore techniques that expand your reach and influence beyond your current team.  You will learn how to:
Acknowledge opportunities outside your immediate circle
Increase your value to your development, test, marketing, sales and executive teams
Recognized globally by sibling departments and clients
Provide consistent superior client experience regardless of the issue or client
Access and delegate to those outside of your authority
Influence those above your command chain
And Many More!
If you want to be the CEO of your life then you need to be a member of this continuous learning center…
Let's get right to the heart of the matter. You are the designer and CEO of your life.  This includes your personal, professional and family life.  This includes your body, mind and spiritual goals. Why, then, would you pass up this opportunity to learn EVERYTHING YOU NEED TO KNOW about bringing your work-life into perspective and aligned with your individual life goals?
Of course you won't pass it up, and it's easier than you think to get started RIGHT AWAY reading and applying the amazing suggestions and ideas in The GoTo Academy: Tools for the GoTo Guy and Gals.
For a short time, The GoTo Academy Membership is available for the incredibly low price of $42.50/month.  This is a limited time offer (after May 15, the price will be $47.00/month), so act now to become a GoTo Academy member TODAY.
Similar IT conference weekends cost $1,000 , even $2000 or more. If the information is real-time and real-world then it must be worth a lot of money, right?
The truth is that The GoTo Academy is structured in time-released capsule-size modules because we feel strongly that it's impossible to absorb and benefit from all this material in one 3-day weekend event. We don't want you to merely succeed.  We want you to outdo yourself.
We also know that it is difficult to schedule concentrated time for self-study and self-improvement in the corporate environment. You can't afford to keep wasting money and time on expensive workshops and conference without taking the time to actually incorporate the techniques into your daily habits.  The GoTo Academy monthly membership provides the weekly check-in and accountability partners to help you excel..
Contact Laura Lee Rose for a additional information on  group subscription and membership rates.
Monthly subscription of $27/person
Cancel subscription at any time
Monthly subscription of $17/person
Cancel subscription at any time
Enterprise Level Monthly subscription of $10/person
—–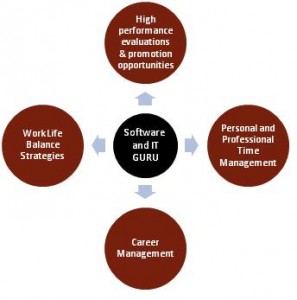 In this content-driven subscription you learn the following…
Take control of your calendar, your time and your life
Receive a step-by-step formula to calmly maintain order amidst chaos and ever-changing challenges
Find out how to take your career to the next level
How to verify your value to your management chain and organization.
Learn how to consistently provide superior client experiences to all those that cross you path
GOTO Academy Members  receive:
30 minutes/month one-on-one telephone coaching session ($450 value)
6 months of unlimited one-on-one Facebook Chat room and email consultation  ($1000.00 value)
Zipinar e-book complete with presentation slides, speaker notes and exercises ($587 value)
Supporting videos and articles for self-paced continuous study materials ($997.00 value)
Weekly checking with accountability partner coaches. ($597.00 value)
Access to additional coaches in the GoTo Academy and 360° Inspired Success ($997 value)
Additional discounts on upcoming time and career management offerings
Discounts to affiliated business and life coaching series and books
——-
About Laura Lee Rose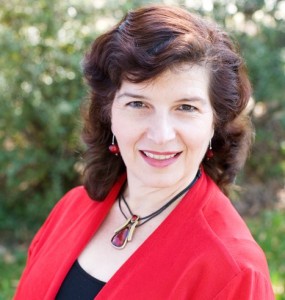 Laura Lee Rose has been in the software and testing industry for over 20 years. She's been a programmer, developer, tester, development manager, quality assurance manager, product manager and project manager.  She's worked with such companies as IBM, Ericsson, Staples, Fidelity Investments and Sogeti in various client advocacy and project management roles. The techniques she used in her business coaching and client advocacy work saved these companies both time and money, which resulted in on-time, quality product delivery with higher client satisfaction.
Laura's Teaching Style:
Laura is passionate about helping people succeed by changing on their own terms. This enthusiasm translates into a fun, safe and exciting learning atmosphere. She will help you blend your work and personal knowledge into a balanced personal lifestyle. Others say this about her classes: "Laura acted as a catalyst." "She focused on real problems and real solutions." "Her work is so empowering."
"Her classes offer practical and creative tips." "Thanks, this did me a world of good.", "I feel great. The energy is shifting to getting things organized!"
Come share ideas and experiences in her interactive sessions.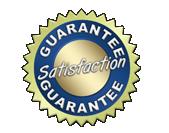 Personal promise that you will see your career in a new light.
No hassle cancellation policy